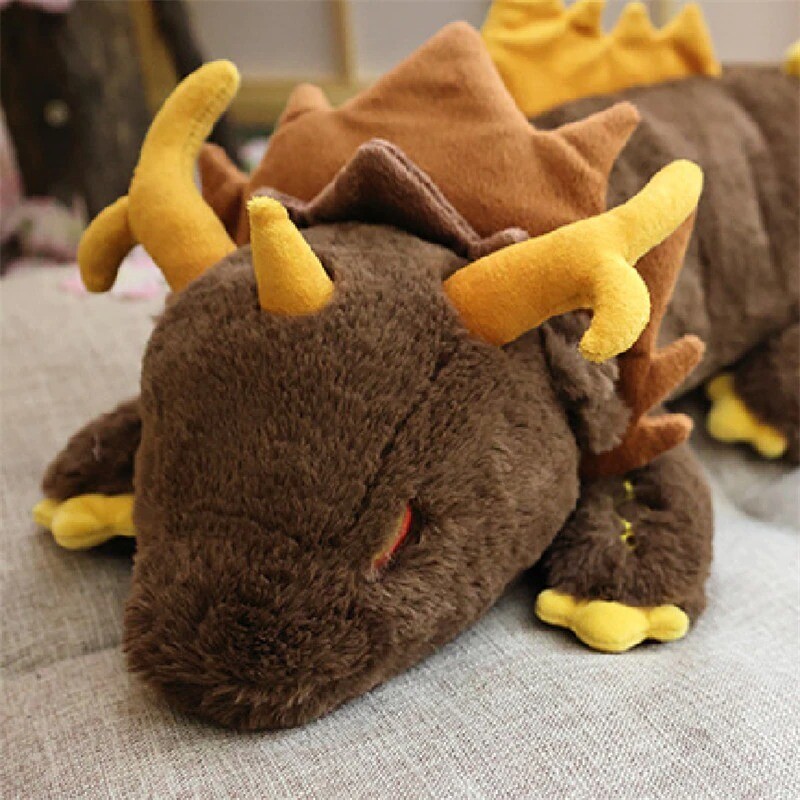 Rex Lapis
SKU 00005
Product Details
[tab name='Shipping Information']
Shipping worldwide as normal! Expect short delays to some countries. 🚚
Worldwide Tracked Shipping.
No minimum spend. All countries included.
Region
Tracked Shipping
Estimated Delivery Time

UNITED STATES

✓
7 – 12 days

EUROPE

✓
7 – 21 days
OCEANIA
SOUTH-EAST ASIA
✓
9 – 21 days
ALL OTHER COUNTRIES
✓
14 – 35 days
Processing time: 1 – 5 days.
Any items not received within 8 weeks qualify for our
refund policies
🌟
Please contact
[email protected]
with any further questions and our support team will be happy to help.
[tab name='Description']
Introducing the Rex Lapis Dragon by Genshin Plushies Team
Designed exclusively by our team in Tokyo, our toy is perfect for playing and decoration! Made from super soft cord + vegan leather, this can bring you joy and happiness. It is also a very good gift for your friends, kids,…
Dimension: 68x25x20 (cm) = 26.7x10x7.8 (inch)
[endtab]
[tab name='Refund Policy']
We believe our plushies must live up to your highest expectations, and our service must live up to the quality of our toys. If for any reason you need to return your order, it's easy and free! All returns or exchanges must be made within 7 days of receipt of your order. We only accept returns or partial refunds if the product is not as described or the package cannot reach you:
Returns: You send back the products and get a full refund. How to do: contact Support Services ([email protected]), negotiate with us and if it is approved, you need to reach the post office and ask for an international shipment. We will guide you with more details in Gmail.
Partial refund: You received the product and want a partial refund without sending it back. In this case, we will refund you 25% of the product's original price.
All refunds are made in the original payment method.
Gift Cards: Gift cards cannot be returned and cannot be exchanged for cash.

If for any reason you are not entirely satisfied with an order, please contact our Support Service team ([email protected]). We're always happy to help!
[endtab]
Save this product for later